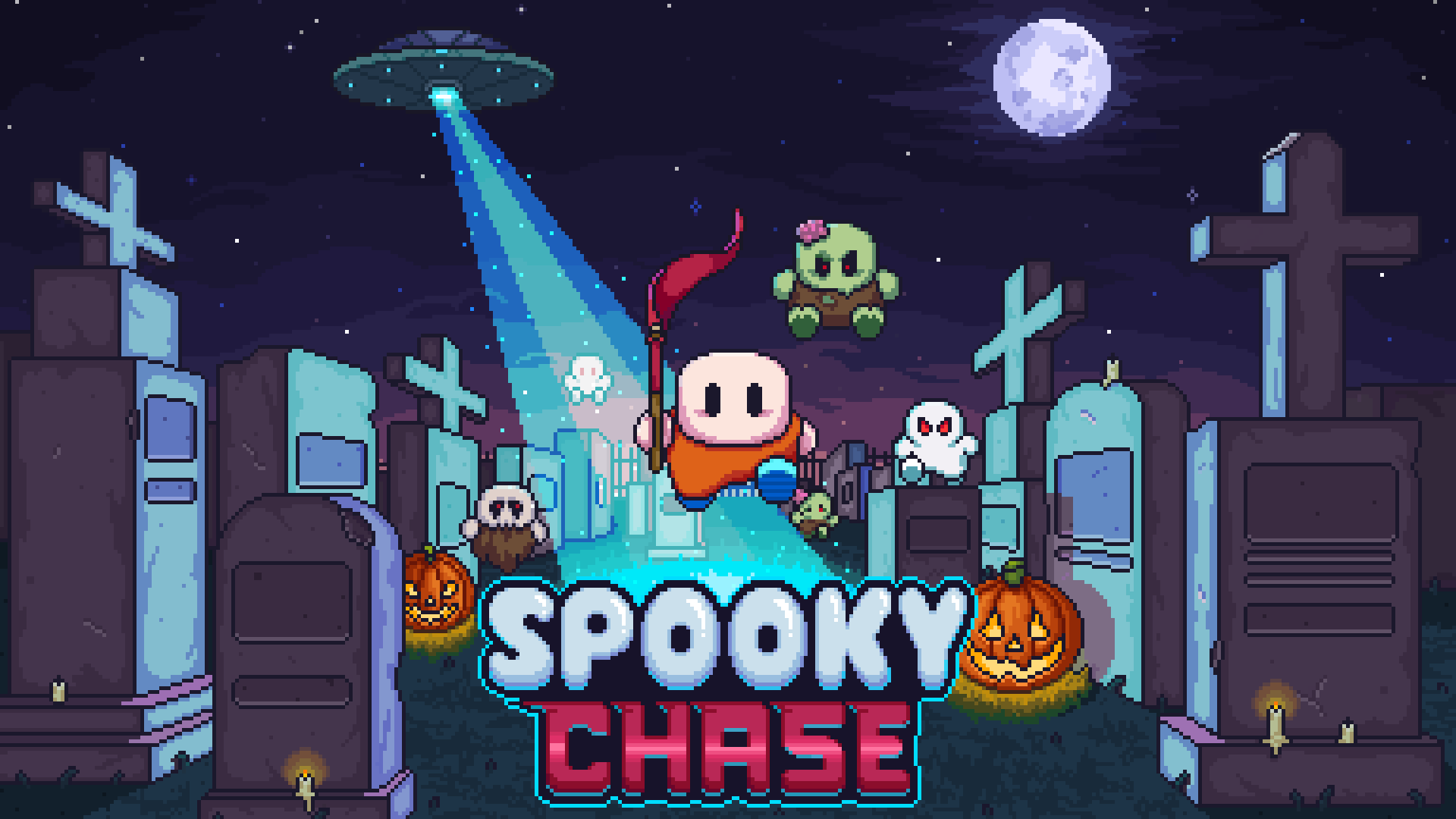 Spooky Chase
Create enemies based on your previous movements
---
Meet Spooky Chase,
A game that creates monsters based on your previous movements!
Check it out what features are in the game right now:



Spooky Chase challenges you to collect flags scattered around the map. And by collecting this flags, the game generates enemies that copies your previous movements, creating a unique type of gameplay!




The stages can have up to 9 copies of you in form of Zombies, Skeletons and other Halloween themed creatures!




You can also get Upgrades for your character, tons of differents skins and play a local multiplayer mode with your friends!